Benchmarking
Gain a competitive edge to enhance your customer's experience
When you decide to take the competition head-on, RAG Scores Benchmarking provides you with the right answers and insights are required within a very limited time span. We study how your Service does versus your Competition and Best-in-Class Service Industry by Benchmarking, Focused Groups & Mystery Shopping.
Through our careful customization and profiling we identify the correct sample to quickly turnaround your project.
Our benchmarking audits include:
Consumer Opinions – self & competition
Ideation for New Product Development
Customer experience benchmarking – self, competition and best-in-class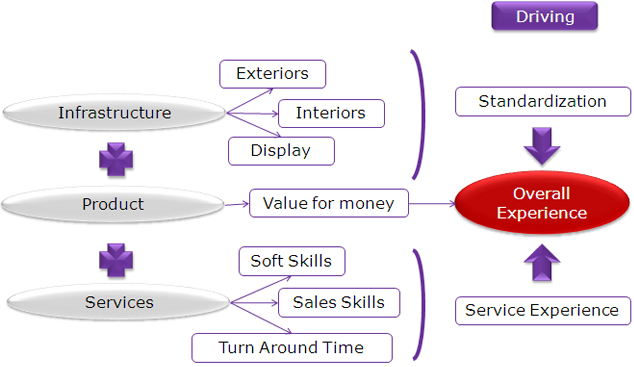 To learn more about how Benchmarking gives you a competitive edge contact us and ask for a customized presentation
"Risk Free Trial Offer":Try out any of our offerings for a trial period upto 3 months.
Club Mahindra
Mapping typical lifecycle & major events
Analyse opportunities for Proactive Service Management, define desired processes needed based on outcomes
Identifying gaps in Member Profiling & Data capture, and define steps & processes needed to enrich Data
Study existing CRM & other allied systems for ability to support Data Capture & Analytics
Define Outcomes OR Measures for new processes
Define roadmap for implementation & pilot design

Softage Information Technology Pvt Ltd
People Capability building & restructuring
Development centres
Assessment centres
Skills training
Team building
Project management
Performance management system

Red Hot Cafe
Mystery dining
Up-sell & cross-sell training
Frontline training

Detailed pre-launch audit & assessment all Telecom processes ( as well as key inter-function linkages) including mystery audits, testing & competition benchmarking
Establishing key metrics for the Service Operations teams focussing on Cost efficiencies
Proposal evaluation for the call centre & technology outsourcing
Budgeting & forecasting
Optimization of the existing call centre & walk-in performance on key metrics
Established performance & quality framework for the Contact Centre
Optimization of call centre processes and technology and road map for future initiatives
Best Practice implementation
Training of key resources for contact centre management

Project SENSATION : Retail Service Quality improvement program
Mystery shopping
Point-of-Sale Audits

Competition Benchmarking
Process design and documentation

Market research : Territory potential
Competition benchmarking
Improving retail experience
Customer relationship model for repeat business
Improve visibility and reach

Funcity, India(Part of Landmark Group, UAE)
Customer life cycle management
Customer retention program
Revenue optimization
Customer segmentation

Mystery dining
Guest retention
Up-selling & cross-selling
Frontline training

Service audit - Experience & Standardization.
Recommendations on service improvement, standardization & technology deployment