Our Work
How do we convert multiple audits & interactions into one clear set of actionables ?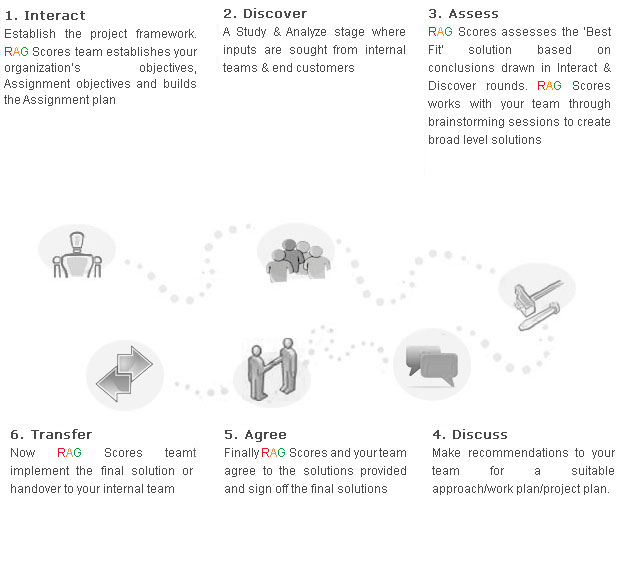 One set of actionables : It's Easy, It's Real RAG Scores team strongly believes too much feedback at a single instance is like "Too Much Sun".
While RAG Scores team collates inputs of all kinds, however to ensure you manage quality consistently, we provide only with relevant set of actionables at one point of time to ensure proper implementation.
F &B Retail
Project : Outlet Mystery Audit
Stores audited for Standardization & Service
Improvement in guest service experience
Overall sales increase 15% within the first month
Repeat guests increased by 10% over 2 months
Average per cover went up by 15% over 2 months
Telecom Retail
Project : Retail stores Mystery Audit
Stores audited for Standardization, Service & Compliance Key Results.
32% improvement in quality scores
Circles ranked number 1 & 3 in internal national rankings from 15th & 18th positions respectively
Banking
Project : Interaction Quality Improvement
Service process audit & redesign Key Results.
Bank's service ranking up from 18th to 2nd